In the city of Amsterdam, at the primary transit hub, there exists a tunnel which serves foot traffic and bicycle traffic as well. I am unsure if this is purpose built for bicycles only, but I witnessed no motorized vehicles passing thru, only bicycles.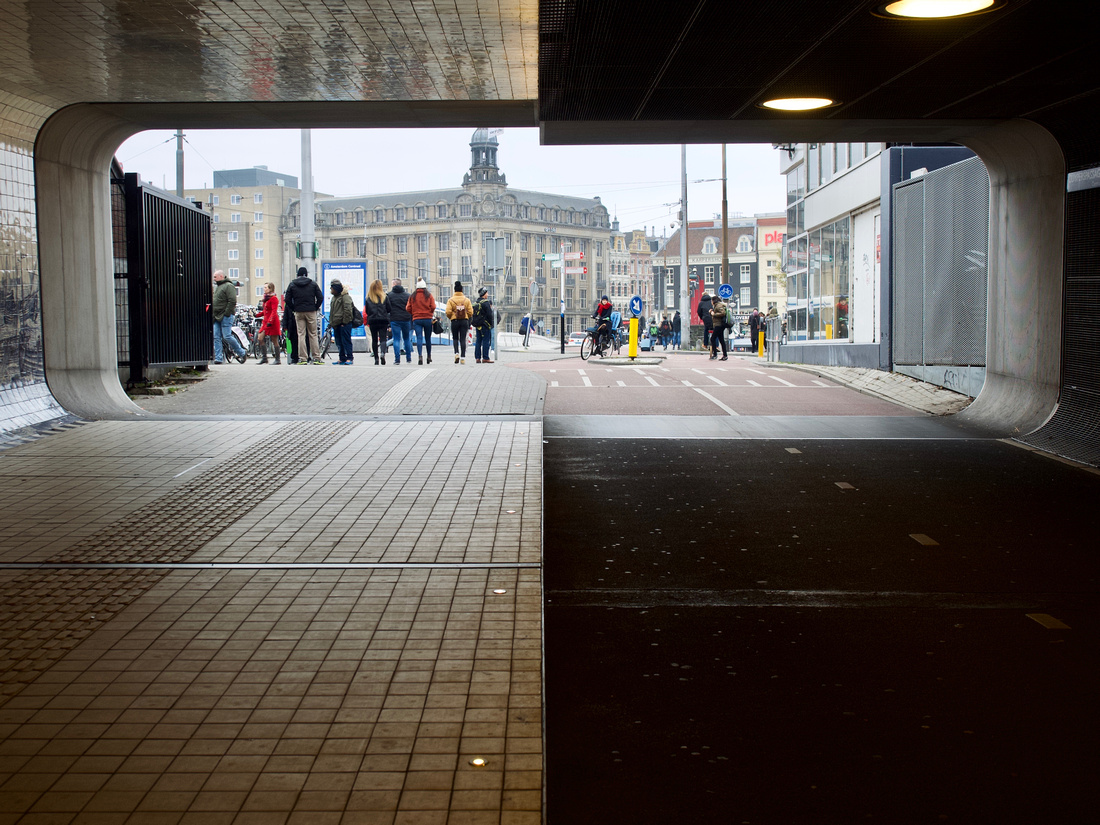 One entire wall of the tunnel, is covered end to end in the lovely blue & white Delph tiles.
Finally, my favorite shot of this tunnel...