Springtime is the time when a man's thoughts turn to love... and of course, motorcycles are pretty well dug into the Love Spectrum. There are two Springtime events in my world which are harbingers of the motorcycling season. One, the AMCA's Perkiomen Chapter Spring meet & swap at Oley, PA has long been THE event of the season, and now another event, the Delaware Valley Norton Riders club's Gathering Of the Nortons at Washington's Crossing, PA has become equally important as a way to welcome in the Season of The Sun.
Each of these events happens in mid to late April- usually a week apart or sometimes on the same weekend. The common thread, obviously is motorcycles. Vintage motorcycles, in fact- but there the similarities end. The Gathering (or GOTN) is a one day ride-in event centered around the Norton Motorcycle legacy. Having said that, there is a massive attendance and I've heard estimates of 2000 to 3000 bikes showing up at the GOTN! The main lot is sectioned off for Nortons and vintage bikes, tho beyond the Norton brand bikes, parking is random. Vintage bikes of all varieties, and modern motorcycles of all types are on hand and the eye candy is simply dazzling! Bikes abound in every direction,as far as the eye can see. It's great people watching as well with a diversified crowd of enthusiasts. The GOTN has a mostly urban or suburban feel and vibe. It's a single day deal and the majority of folks hit it and run. Being primarily a British Bike event, draws out a lot of great Brit Iron, as well as a splendid mix of all vintage bikes.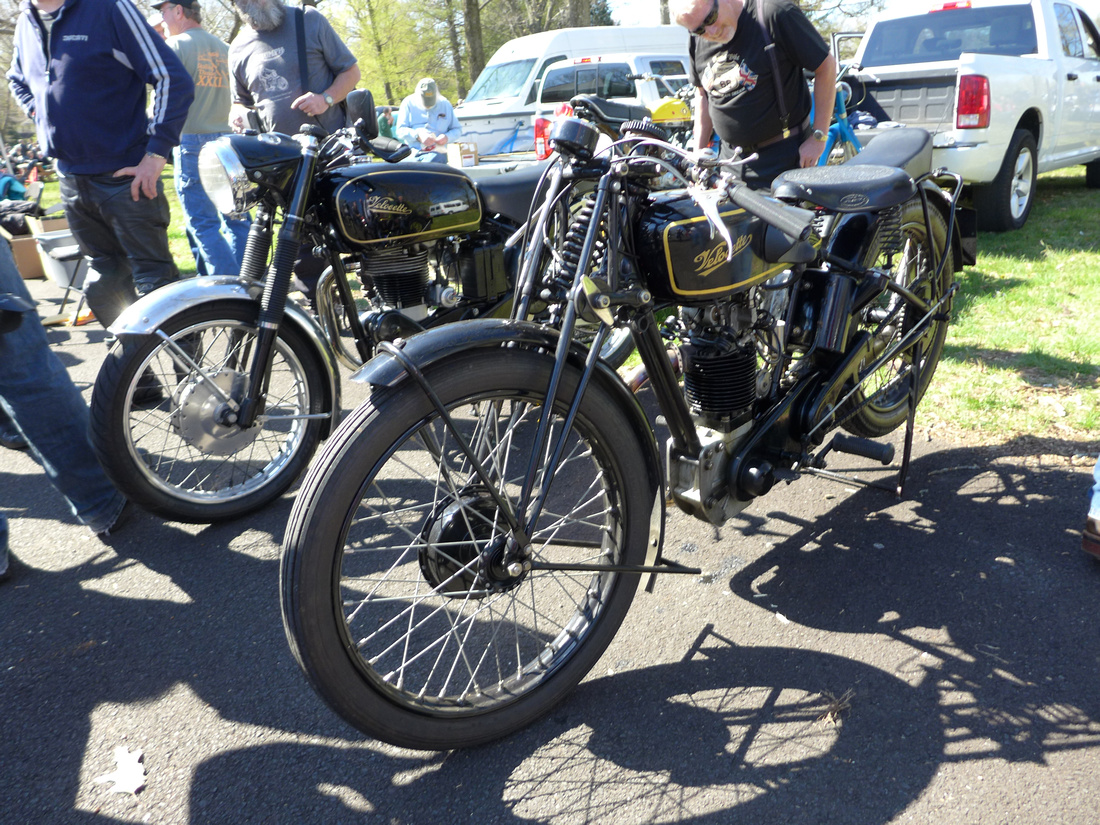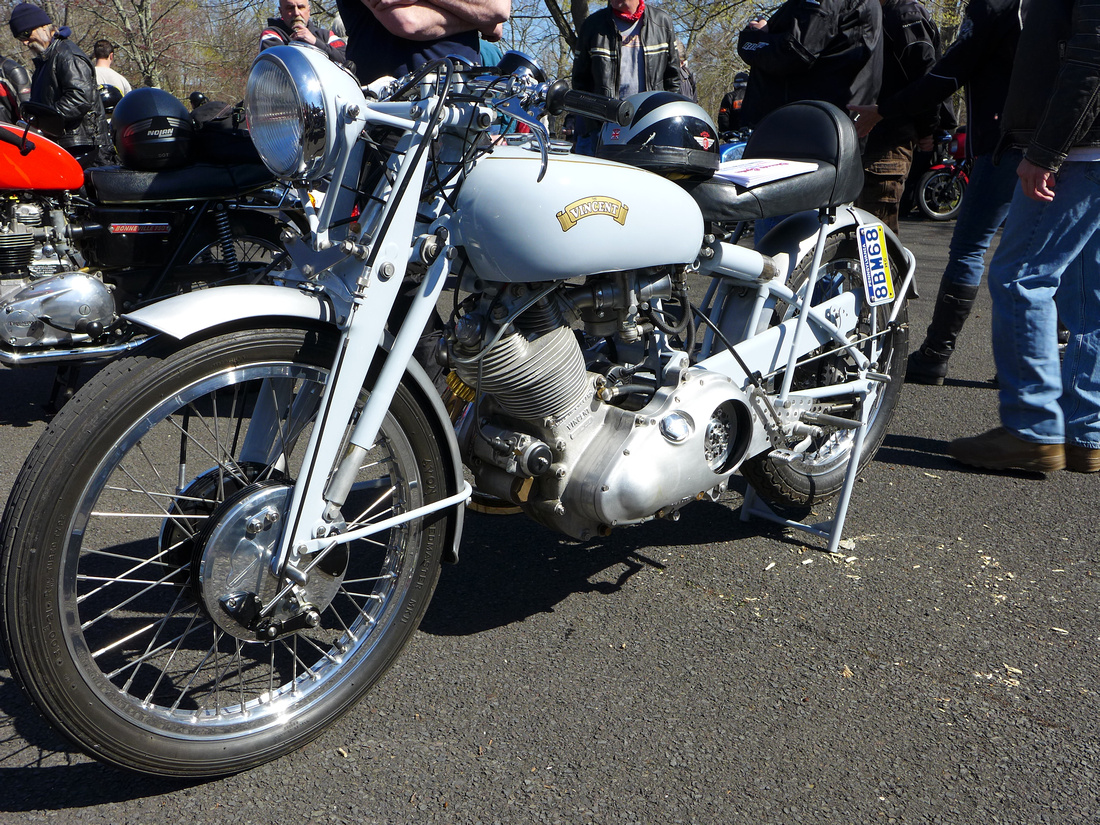 The AMCA meet & swap is a weekend long meet with many much older motorcycles. Just about everything is trailered in, tho us gawkers come and go on our own bikes. Traditionally, the AMCA bunch is pretty strong on American Iron, but this swap is getting more and more diverse, and this year was exceptional- even surprising- in the diversity and range of bikes on hand. There is also great people watching tho the crowd is typically older and a little more traditional "biker" type folks- tho they are quite friendly and it's easy to talk to people about their bikes and machines. The Oley swap is much more laid back- I go up on Fridays and the crowd does vary from moderately crowded to light attendance. The Oley meet is sprawling and you can walk for hours up and down the various rows of vendors, seeing more and more as folks unpack and "open" for business. The Oley swap has a much more gentle vibe, as the folks are thee for at least a couple days, and they being largely a set who rides bikes as old as early to mid 1900s, aren't in any particular hurry.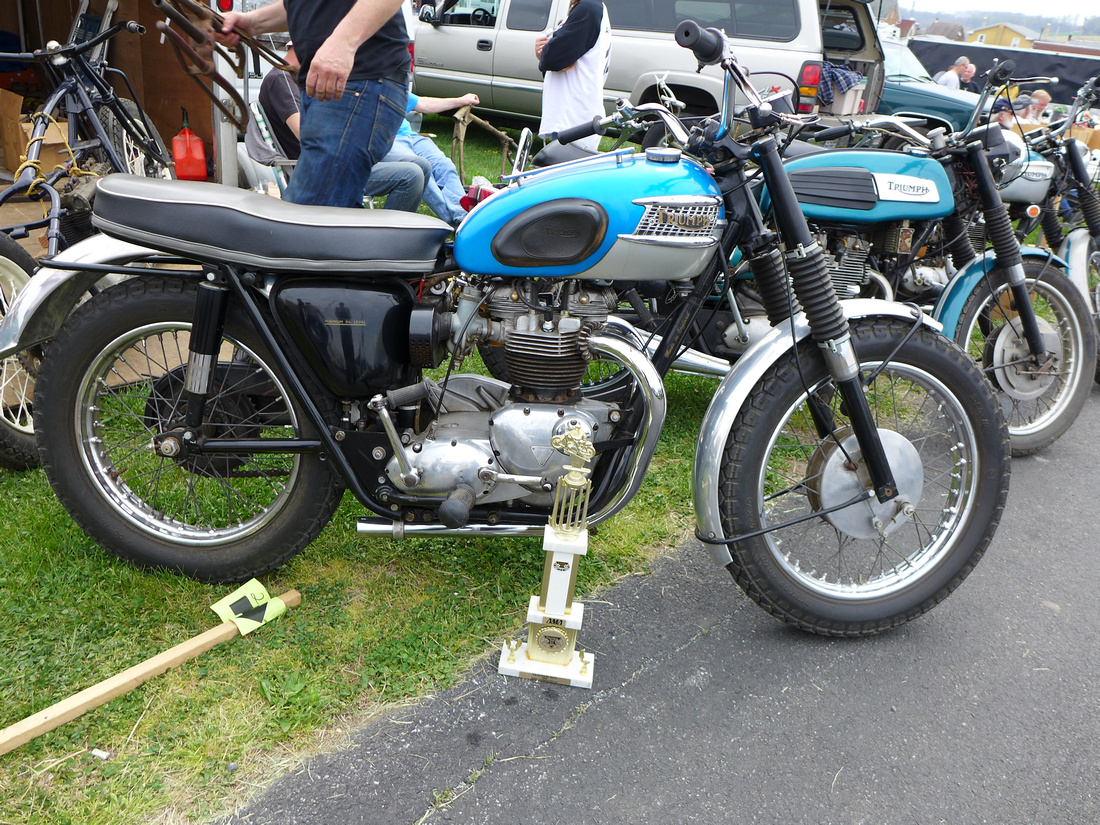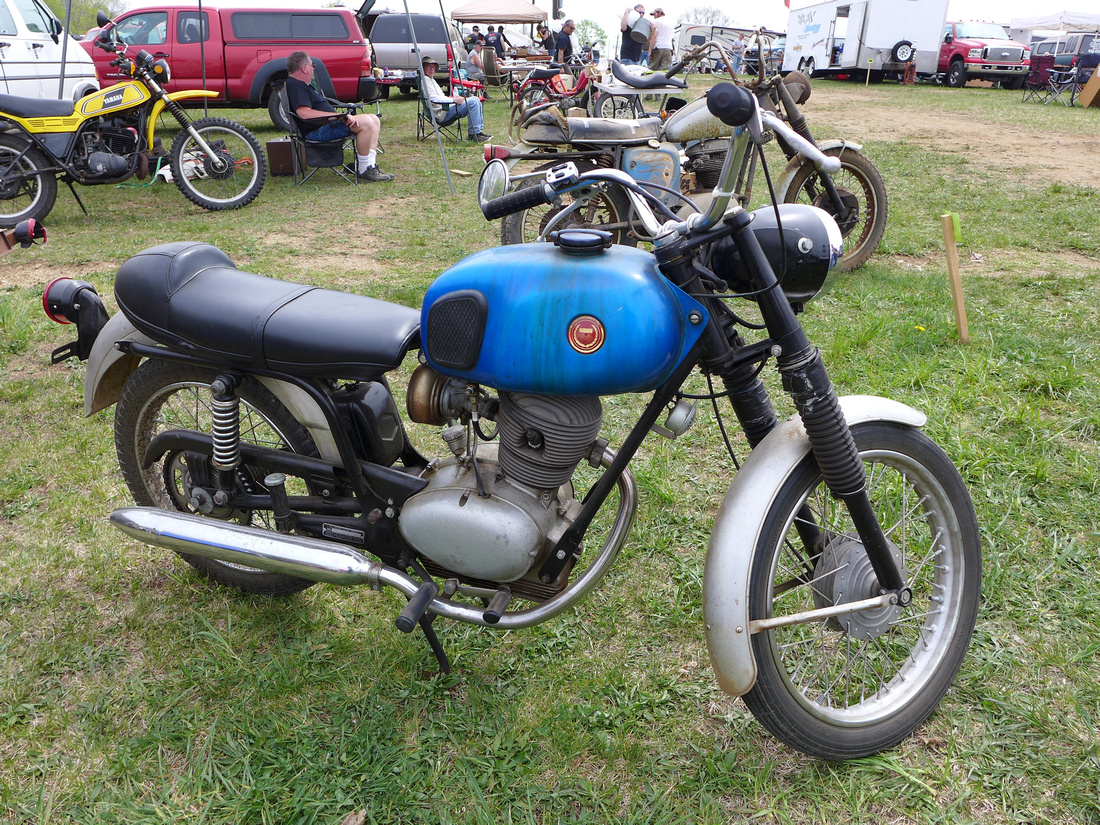 All in all, this makes for a big bang-up of consecutive vintage and classic motorcycle events. Each event gets better and better as the years go by. The GOTN is quickly outgrowing itself, so we'll see what the future brings for it, and the AMCA is an old school organization whose events are staples in their annual routine. Each event, between exhibitors and attendees, has plenty for any motorcycling enthusiast, from Brit to American to Euro to Japanese, from the mundane to the exotic, from old to new, and across the spectrum of motorcycling in the 20th & 21st centuries.